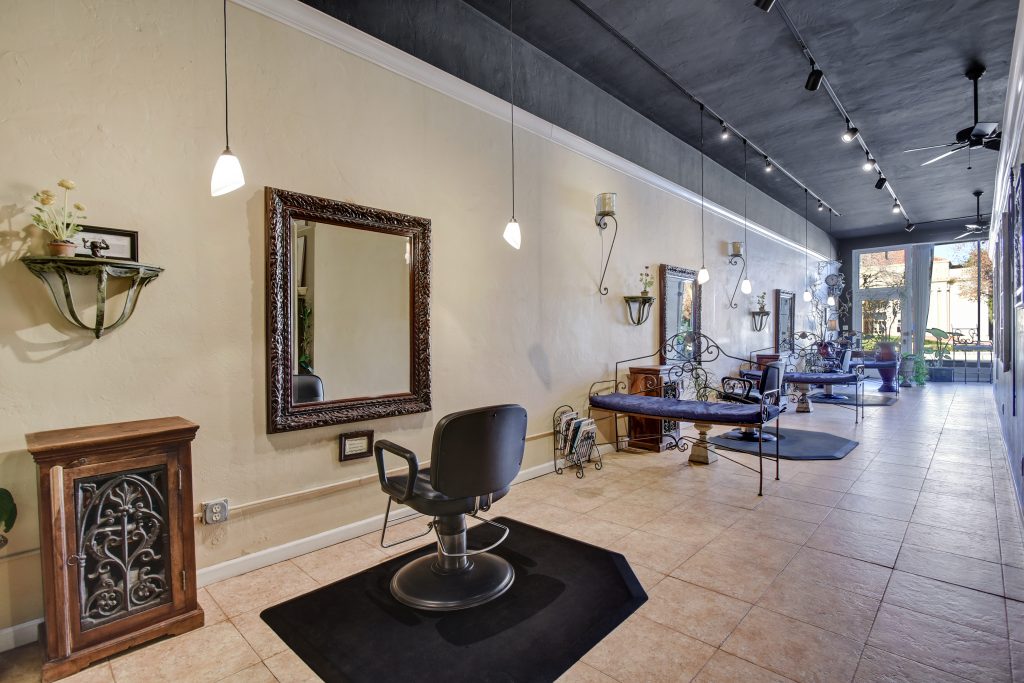 Penny P. – Campbell, CA
Having had my hair professionally done for over 25 years, I truly panicked when I lost my long-time hair stylist after all those years.  Lots of research went into finding Carlos Alfredo, owner (and Wizard) at La Bamba & Hair.  Thanks to his experience with  cuts, colors and style I'm able to continue to move through life with the current trends, and feel  absolutely beautiful!  With an *excellent eye* for the craft, and his experience with trending cuts, colors and styles, Carlos is my very own 'nationally acclaimed stylist'!!  How lucky am I?!
Penny P. - Campbell, CA
Holly C. – Los Gatos, CA
Carlos is AMAZING. I didn't fully appreciate how awesome he was until I moved out of the area and tried others. I have literally tried a dozen highly rated hair folks in the last few years and never find anyone who so effortlessly makes my hair look just right. I manage to get back to him about once a year to reset his fabulous work but wish I could pack him up and move him in next door to my current location in the Sierra Foothills!
Holly C. - Los Gatos, CA
Daryl R. – San Jose, CA
I came across salon owner/stylist Carlos over ten years ago and now I can't imagine going anywhere else!  I was in the market for a new hairdresser when I wandered by his salon. On a whim, I stopped in to talk to him.  I appreciated that he was professional AND friendly and that his salon was clean and quiet.  I was a bit nervous during my first haircut because Carlos works faster than other hairdressers I'd been to but boy, did he get it right!  He removed extra weight that was dragging down my short cut and, after proposing it to me, gave me a style just a bit more "sassy" than I'd been wearing.
Ten years later, I've never had a bad cut or a bad experience with Carlos. He's organized, professional, responsive, and kind.  I continue to enjoy the clean quiet environment in his salon and appreciate pleasant conversation and GREAT haircuts!
I recommend Carlos without hesitation!
Daryl R. - San Jose, CA
Yvonne M. – Santa Clara, CA
I would highly recommend Carlos – he's my favorite hair stylist, and I've had many over the years.  I was referred by a friend over 10 years ago, and I've always been extremely pleased.  First and foremost, he's great with my hair – the cut is always spot on, as is the color.  In addition, he's professional and it's always a pleasure to chat with him.  The salon is clean, calm, and I always feel very comfortable.   This is a high-end salon, without the high-end attitude or the high-end prices.
Yvonne M. - Santa Clara, CA
Sawami K. – San Jose, CA
Yuji is professional Japanese hair and makeup artist who have outstanding performance and sense.
Nice atmosphere.
I love selection of Japanese magazines by Yuji every time I visit.
Sawami K. - San Jose, CA
Adita C. – San Jose, CA
I have been a client of Carlos for many years; even before he was at his current location. He was a referral who ended up being the very best stylist/colorist that I have ever had.
Carlos listens to all your wishes & input, & will make recommendations if he has other/better ideas. He has never steered me wrong and when he has made recommendations, I have taken them, always to my benefit.
He runs a very clean and organized shop. Carlos has always been quickly responsive to requests for appointments, showing a lot of flexibility when I run into scheduling issues on my end.
I am always so happy with my results when I leave his shop and can't imagine going to anyone else!
Adita C. - San Jose, CA
Cindy S. – Campbell, CA
Carlos has been coloring and cutting my hair for close to 20 years! He is a master at hair color, I get compliments all the time!  His haircuts are always perfect! I have never been disappointed. His salon is cozy and relaxing, with nice background music on to unwind. I highly recommend Carlos, you won't be disappointed!
Cindy S. - Campbell, CA
Luisa L. – San Jose, CA
I started going to Carlos about 4 years ago after countless disappointing haircuts in even Los Gatos high scale salons. Carlos was a referral and man am I glad I went. Since then my hair finally grew long and healthy. I have no split ends and it is always long. I can't stress enough how wonderful Carlos is. Highly recommend if you want healthy beautiful hair.
Luisa L. - San Jose, CA
Libby S. – Los Gatos, CA
Carlos never fails! Expert colorist, he uses high quality color and products. Keeps my locks healthy and beautiful.
Libby S. - Los Gatos, CA
Hollye T. – San Jose, CA
Love love this place. Carlos is the bomb!!i have been using Carlos for awesome haircuts for over 15 years. He is the best on haircuts and a wizard at coloring. If you're tired of mediocre haircuts you need to come here!!! You won't be sorry.
Hollye T. - San Jose, CA
Sara H. – Prineville, OR
My stylists was Yuji, a Japanese hair stylists. (408-375-0837)He's fluent in Japanese and English, which is a huge plus! I need someone who understands my needs. My hair can be challenging since it's wavy so I decided to give Japanese Hair straightening a try. The results were very flattering and I am pleased with how it turned out. If you request him you should call ahead in advance since he's pretty popular and gets booked fast.
Sara H. - Prineville, OR
Janet L. – San Jose, CA
I am so thankful to have been referred to La Bamba and Hair from a dear coworker of mine.
Carlos is extremely talented, professional and personable. He took his time really examining and learning the natural movements of my hair. Carlos really listens to his clients and as a result – I had one of the best salon experiences of my life! It's been about two months since I saw Carlos and my hair still looks and feels amazing.
Thank you so much La Bamba and Hair! I definitely cannot wait to visit your beautiful space again and I will continue to refer others who are looking for a top quality salon experience.
Janet L. - San Jose, CA